Cloudy Community News: August 2017
Last updated
Announcing New Customer Success System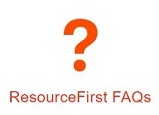 In 2017, PDWare changed the way product information is released to ResourceFirst clients by introducing a new product knowledge web portal at
http://success.pdware.com
. Going forward, this is the first place to look for product documentation, release notes, training materials and videos, and of course, FAQs. The goal is to have a single repository for all the tools that you need to be successful with ResourceFirst, as well as other PDWare applications. Please take a look and let us know what you think. Please send feedback to
jerry.manas@pdware.com
. We would like to hear your ideas for both support and premium services.
New Feature Highlight: Strategy Mapping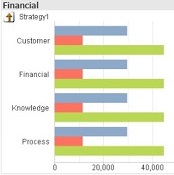 For those of you with Strategy Execution initiatives, ResourceFirst has a new feature that allows projects to map to key organization missions, goals and strategies. The result is a set of reports that highlight the success probability of critical strategies based on 4 project Key Project Indicators (KPI): Status, Feasibility, Financial Health and Risk. Reports are then available that allow drill down from summary graphics into actual project results. The result is a very useful executive management tool. Look for this new set of functions under the PMO icon in ResourceFirst.
New Public Training Classes for ResourceFirst
With all the personnel changes in the workplace, many ResourceFirst clients have expressed a constant need to train new users, but only a few at a time. To meet this need and to help organizations spread out the cost of training, PDWare will be introducing remote public classes this Fall that can be experienced online from your desk. The initial class will be ResourceFirst 101. This class consists of three 90-minute sessions and is perfect for any new user of ResourceFirst. The introductory cost is $650.00 US per student and the schedule will be coming soon. If you are interested, please email
sales@pdware.com
and get on the wait list.
Resource Planning Summit 2017: The can't miss event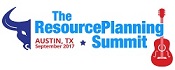 We are only 6 weeks away from the Resource Planning Summit. Now is the time to sign up at
http://www.resourceplanningsummit.com/register
. If you go to the website, you will see that this event has more resource planning content than any other conference. It is the place for ResourceFirst users to interact with other industry peers and content experts. There is so much content that companies have been known to send multiple attendees so they can discuss new ideas at the event and return with plans ready for action. If you have questions, or special needs, contact Judy at
heyjude@pdware.com
If you reach out quickly, she may still have a few special promotions to give out.